PARKOUR
Parkour 1
Beginner
Age 5+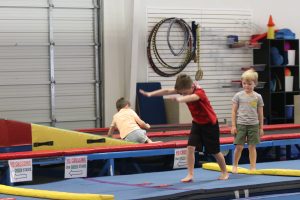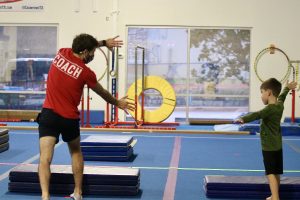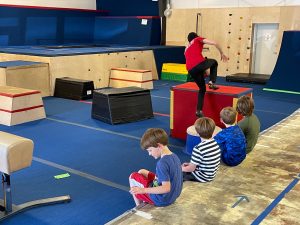 Parkour 2
Intermediate
Based on Skills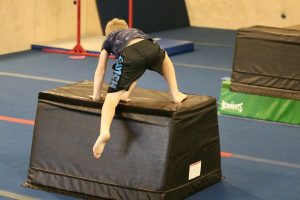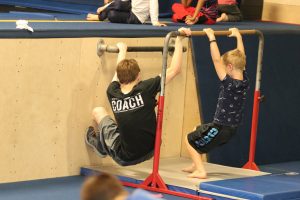 Parkour 3
Advanced
Based on Skills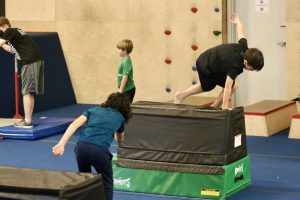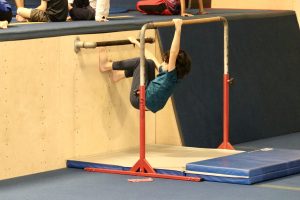 2022 Fall Schedule
Waddlers: $95 / month – 45 Minute class
The first class of Champions discovery! During this class, coaches help the grownups guide their little ones through fun obstacle courses, balance & coordination activities, rhythm, action songs, and of course, the parachute!
PreK Parkour: $100 / month – 45 minute class 
A fast paced, high energy class filled with obstacle courses, tumbling skills, tumble tracks, air track, trampoline  and games 
all working on improving gross motor skills and bi-lateral coordination. Students will be introduced to the basic skills of vaulting, tumbling, trampoline and agility. 
Parkour 1: $115 / month – 55 minute class
Introduces students to the basic skills of parkour, focusing on agility, tumbling, vaulting, and trampoline skills.  
Parkour 2: $115 / month – 55 minute class
Students begin more advanced skills and flips, working on combining them into progressively more challenging flows.
Advanced Parkour:  $150 / Month – 1.5 hours Practice, 
Once a student has become comfortable with flipping in level 2. We get in depth with technical free running skills such as back tucks, castaways and side flips. This class prepares students to create smooth, creative, yet difficult lines to the best of their ability and conquer speed courses with ease. 
Parkour Street Team: $195 / Month – 1.5 hours Practice, Two days a week
For those students looking to take their skills outside of the gym, this advanced class will give students the chance to show off their skills in various public appearances, and build towards competitions
Fun Friday: $45 for enrolled champions $50 for guests
Parents night out drop off program, from 6:00-10:00 with Pizza included! Kids will have an open gym, games, circuits, trampoline, parkour and lots more. 4 years old and potty trained and up are welcome to join!
Preschool Open Play: $10
1 hour of open play for preschool age kids and under! This is a great time to allow kids to play and socialize, while giving the grownup a bit of social time as well! 
Our son loves his parkour class! Coach Dylan is always keeping him active, with new games and activities, and I have really noticed his skills progressing!"