ABOUT US
At ChampionsTX we pride ourselves in delivering the best possible experience for your children through our programs that include: Parkour for all levels from beginner to Street Team, Camp Programs, Open Gym, Parent Night's Out, Progression Clinics, Cheer, Drop-in Child Care, and Explorer's Adventure Preschool.
Our highly-trained, nationally-certified, genuinely caring and well-rounded staff members work to make sure each Champions' experience is a fun, successful and rewarding one. As kids of all ages progress through our classes and programs, we see their flexibility, body awareness, confidence, and fitness increase. We love to give your kids an unfair advantage in life though Parkour, Obstacles, Tumbling, Trampoline and more!
OUR MISSION
At ChampionsTX, our mission is to create a safe, fun and nurturing environment where students not only pursue goals and conquer new skills, but build memories, relationships, self-confidence, and develop life skills.
Put more simply, our mission is to build "All Around Champions!"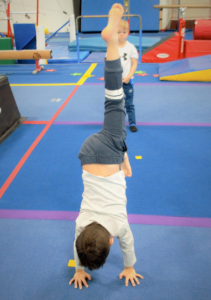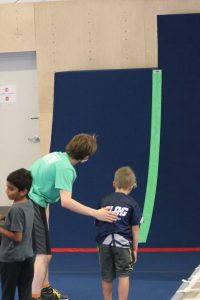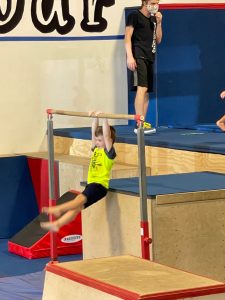 WHY CHAMPIONSTX
OUR COACHES
We believe that through great coaches and lots of motivation, getting a great gymnastics, parkour, or tumbling workout and learning new skills can be really fun, exciting, and rewarding!
OUR UNDERSTANDING
At Champions, we coach the full child, not just the athlete. We coach and inspire young minds to be better friends, improve and work hard, and reach new heights; even when nervous in front of a crowd.
OUR SKILL DEVELOPMENT
We hold extremely high safety standards that begin with a well kept and equipped training center that offers the latest in equipment that is sized for each level, matting and surfaces that promote safe landing and spotting areas. We have the ability to break down skills and use different teaching aides.
OUR SCHEDULES
We offer classes for all levels during each hour so that your kids of different ages, abilities, or genders can attend class at the same time. In addition, champions offers year-round options so that you can join us almost anytime!
OUR SAFETY
We encompass strict guidelines for safety, professionalism, and coaching standards. We hold CPR and First Aid training for all of our coaches, as well as regular spotting clinics and coaching seminars. Our gym is also cleaned and disinfected regularly, and more often during flu and cold season.
OUR PROGRAM DIVERSITY
When children enter Champions for tumbling, parkour, Ninja Course, trampoline (or just to have a good time at camp and Fun Friday) they leave with much more than an athletic education. They learn to work with confidence, persistence and a positive mental attitude. Building great athletes but also the whole Champion! They always leave feeling like Champions!