WE CAN'T WAIT TO HEAR FROM YOU!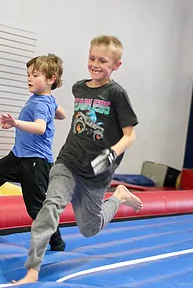 We are reachable by phone or email, or simply fill out the form below and we will get back to you!  The more information you provide (possibly including children's names, ages, current classes if any, scheduling preferences, location/program of interest, etc.) the quicker we will be able to help.
Phone / In-Person Hours:
Monday 9am-6pm
Tuesday 9am-6pm
Wednesday 9am-6pm
Thursday 9am-6pm
Friday 9am-6pm
If you have a child in our Explorers Adventure School program, we have further means of contacting us as well that you can find in emails from us or your parent handbook, or feel free to email us below!

If you are looking for your account information or would like to register, you can do so easily online now through your parent portal.